ZTE highlights role of partnerships to expand presence in server, storage market
2023-11-16
Chinese vendor ZTE is taking advantage of the wave of growth in the computing infrastructure and server and storage market due to the rapid development of 5G, artificial intelligence, edge computing, cloud computing, virtual reality and other new technologies, ZTE VP Wang Quan, told RCR Wireless News.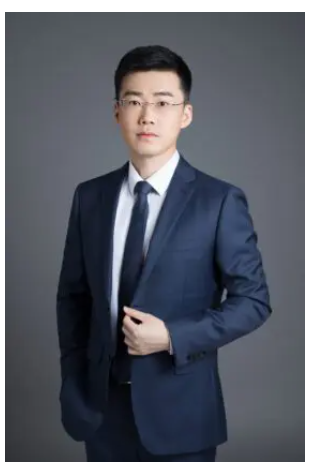 From 2018 to 2022, ZTE ranked first in terms of server shipment growth, according to an IDC report. Last year, ZTE's total shipment in this market reached 240,000 units, occupying the seventh position globally.
Wang highlighted that the server and storage market is one of ZTE's strategic area of focus. In overseas markets, ZTE has achieved a CAGR of 400% in terms of server shipments and revenue in recent years. "ZTE offers servers featuring high-performance computing, powering global connectivity that covers more than 50 countries and regions" the executive said.
The executive also highlighted that ZTE has launched a full series of servers, including the high-density server, full-scenario universal server, mass storage server, heterogeneous computing power server and high-performance server. With the increasing demand for computing power and the rapid development trend of the server industry, liquid cooling has become the mainstream cooling method in the future, the company explained, adding that the G5 series servers released by ZTE in January this year, feature Intel latest Sapphire Rapid chips, support liquid cooling technology and also use cold plate liquid cooling for heat dissipation, which can reduce the Power Usage Effectiveness (PUE) of data center to 1.13.
"As a global leading integrated communication information solution provider, ZTE will adhere to its mission to provide high-reliability, high-performance, and carrier-grade server and storage products for global partners in the CT and IT fields," Wang said.
The executive highlighted that ZTE is the largest supplier in the telecommunications server market in the Chinese market, accounting for over 30% of the market share. In overseas markets, ZTE servers have served customers of global operators in Thailand, Indonesia, South Korea, Turkey, Austria and Mexico.
ZTE also noted it is expanding its presence in the server and storage market serving top government and enterprise customers through partners. "What we need to do now is to develop strategies to gather more partners, and through combining strategies, we can make more customers recognize us and ultimately enter the market." the executive said. Recently, ZTE signed a strategic cooperation agreement with Computer Union in Thailand, jointly expanding the local government and enterprise server market.
Wang also emphasized that the ecosystem of servers in the overseas market is very mature, and customers are very rational, adding that whether the product is cost-effective and whether there is good after-sales service is the top priority factor to consider.
He went on to say that the product competitiveness brought by ZTE's continuous research and development investment in servers and the overseas after-sales service system spread all over the world perfectly meet the needs of overseas customers.
ZTE has been developing server and storage products since 2005. The company noted it adheres to the principle of self-developed software and hardware integration in the IT market, providing a series of customized, independent and controllable products to meet customers' differentiated application needs in various industries. The vendor also highlighted it is one of the few manufacturers in the industry that has independently developed hardware devices, operating systems, databases, storage software and virtualization software.
ZTE said it is committed to serving customers in over 160 countries and regions, providing 24-hour technical support services to ensure the safe and stable operation of the network and services. ZTE also said it collaborates with partners to ensure a stable and sustainable supply of servers. In addition, ZTE has an advanced after-sales service system with over 10,000 engineers in 107 countries, providing "factory services" to all customers worldwide.