In IMS World Forum, ZTE won IMS World Forum Award based on RCS plan of IMS
2017-05-23
Recently, '2017 IMS World Forum' with theme of 'innovation, evolvement' was solemnly held in Madrid Spain, Liu Wei, chief engineer of ZTE telecom cloud & CN IMS, illustrated innovation architecture of next generation of 5G oriented IMS CN with theme of 'Cloud Native IMS Based on DevOps'. Meanwhile, ZTE RCS solution based on IMS won 'Most Ambitious Solution for Rich Communications' award.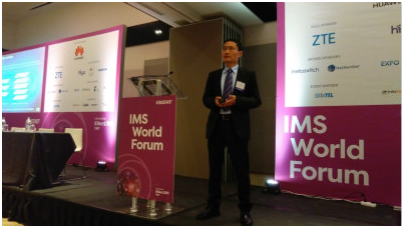 Liu Wei said, as IP multi-media communication platform, although IMS CN can provide common users with multi-media communication services such as VoLTE, VoWiFi and RCS, with the arrival of 5G, the multi-media communication based on voice and video will not be limited to the communication between 'people and people'. New requirement of communication between 'people and thing' and between 'thing and thing' penetrates every vertical industry with the development of 5G IoT application. Besides, 5G provided ultra bandwidth capability makes it possible to develop multi-media communication service based on UHD video fast, such as UHD video conference, UHD video RT sharing. Current standard IMS CN architecture of industry is too complex with long deployment period, so it can't satisfy new communication requirement of 'customization as required' under multi-requirement in 5G flexibly and efficiently.
For IMS evolvement, Liu Wei said, next generation of IMS CN must integrate into innovation result of IT field further based on SDN/NFV cloud, constructing 5G oriented 'IMSaaS' multi-media communication innovation platform, and implementing network function reconfiguration from 'NE chimney type' architecture to 'service chimney type' architecture based on micro-service module; implement service & network customization as required through network slice; intervene third-party service deeply through capability open to control core value link of mobile internet; DevOps provides micro-service based IMS network slice with 'closed-loop' type of auto-design, auto-development, auto-deployment and auto-OM environment.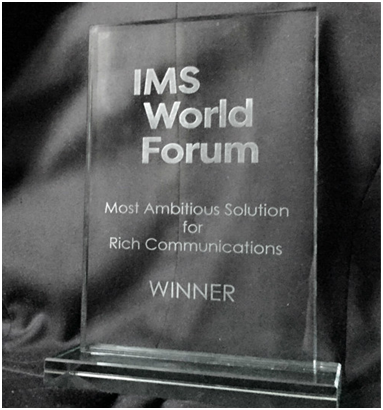 As global leading IMS solution supplier, ZTE collaborates with mainstream operators widely in global, and joins standard organizations & open source communities such as ETSI, 3GPP, ONAP, OPNFV, OpenStack, OpenDaylight, ONOS. Now, ZTE has successfully deployed over 260 IMS commercial/experiment bureaus in global and establishes the biggest RCS commercial network worldwide based on virtual IMS for China Mobile.