ZTE unveiled at 2017 BCE together with NIA to display NFV multi-vendor interoperability
2017-05-15
ZTE took part in BCE (Big Communications Event) summit held in Austin USA in association with NIA (New IP Agency) on May 16th-17th, 2017, which demonstrated the achievement of ZTE on NFV MANO multi-vendor interoperability. Introducing of NFV breaks the traditional chimney type of delivery, so that the operator deployed NFV faces huge challenge from multi-vendor interoperability; ZTE shows effort on NFV layer decoupling with its actions.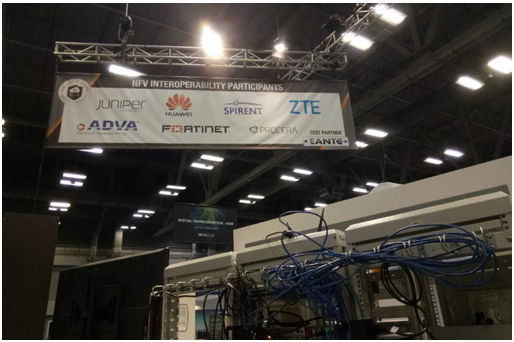 This summit appealed to operators from the USA, Europe and the Middle East as well as mainstream vendor technique designers and standard organization representatives in communication industry. On the interoperability booth, ZTE illustrated the interoperability test process between ZTE and third-party vendors with theme of 'Actions on NFV Interoperability Test' in association with NIA.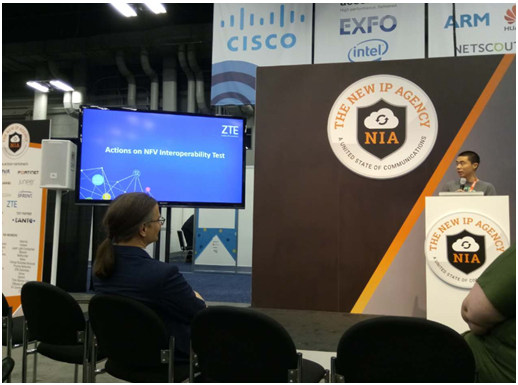 During two-day interoperability exhibition, ZTE received a lot of operators and customers in association with NIA on the booth; they demonstrated details of MANO-VIM-VNF multi-vendor interoperability test successfully, which received recognition from industry.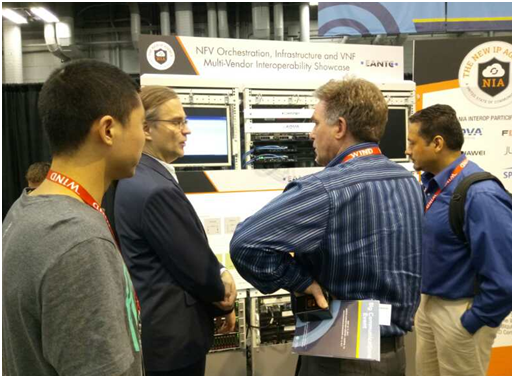 With maturity of NFV and landing of commercial project, operators will pay more attention to problems of NFV multi-vendor interoperability and help operators construct a flexible & efficient network for implementation of NFV decoupling. ZTE will continue the collaboration with NIA, fastening the NFV multi-vendor interoperability test.