ZTE Carrier DevOps Build Won Another Annual Award, Enabling E2E 5G Slicing
2017-12-21
Recently, at the China Communications Industry Conference 2017 and The 12th Annual Conference of China Communications Technology, ZTE Carrier DevOps Builder won the Golden Zizhu Award of Telecom Industry Annual Technical Solution. After winning the "Best New Orchestration and Control" at SDN NFV World Congress in October 2017, ZTE Carrier DevOps once again was highly recognized by the industry.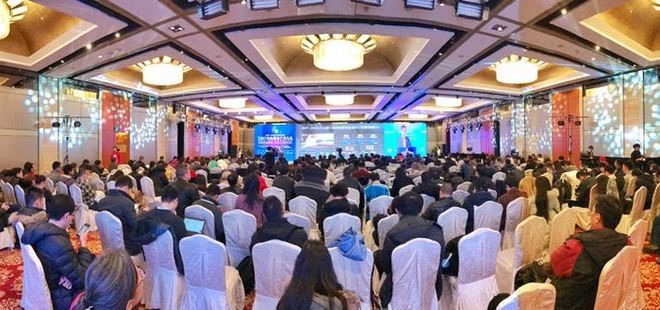 The 5G era is around the corner, new communications requirements of "human and human, human and things, things and things" will permeate every vertical industry along with the development of 5G IoT applications. One key technology of 5G is using network slicing to customize service and network on demand. To achieve the agile innovation and continuous irritation of 5G services, ZTE proposed the end-to-end 5G slicing orchestration and management system based on ZTE Carrier DevOps Builder.
ZTE Carrier DevOps Builder is the world's first commercial-ready carrier-grade DevOps environment. It leverages the mainstream container technology to build the infrastructure platform, integrate and release massive carrier-grade microservices. A visual wizard-based graphic interface brings an easy self-definition process from service network element to network service to 5G network slice. The online sandbox test module comprehensively guarantees the correctness of service before onboarding. One-key deployment enables quick service delivery. The pre-defined intelligent policy center module repository makes daily operation and maintenance (O&M) more intelligent and convenient. The DevOps O&M of the "infinite" loop achieves rapid service innovation and intelligent network assuarance.
As one of network cloudification leaders, after unveiled the first cloud native Carrier DevOps Builder, ZTE is committed to keeping optimization its application scenarios and verifying its commercialization capability. So far, ZTE has deployed more than 280 commercial/trial virtualization projects around the world. ZTE develops deep cooperation with mainstream operators, has joined many standards organizations and open source communities such as ETSI, 3GPP, ONAP, OPNFV, OpenStack, OpenDayLight and CNCF, and aims to build an open and win-win ecosystem together with industrial partners.